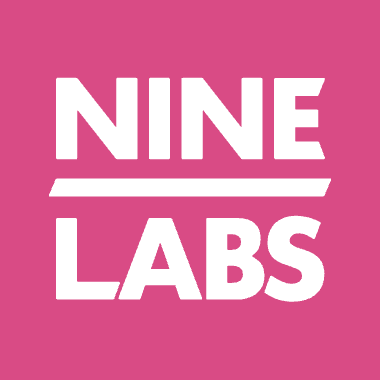 Executive Advisory Services
For over 10 years, Nine Labs has been providing product strategy, consulting, and advisory services to some of the world's biggest brands and fastest growing startups.
Fear not. We can help.
We help business leaders get clarity about the strategic challenges they face and confidence in how to overcome them.
Nine Labs has helped us deliver amazing value to our customers time and time again. Their ability to take nebulous concepts and drill down until they become quality products is second to none.

Adam Ferrando - Delta Air Lines
Who We Are
Our team is comprised of some the best product strategists, designers, developers, and entrepreneurs around. Think of The A-Team, but focused on digital products. We are sought after and trusted by some of the world's most respected brands and fastest growing startups.
---
Our founder, J Cornelius, has been building digital products since 1996 and has helped countless startups and corporate product teams create products and services you probably use today.
He speaks at conferences and leads workshops around the world, and serves on the Advisory Board of multiple venture capital groups, accelerator programs, and private companies.
A serial entrepreneur with multiple exits, J started his first business in high school and never looked back. He currently lives in Jasper, GA, with his wife and two dogs. Learn more at jcornelius.com.
How We Work
1) Assessment: Our team will talk with your teams about the current state things, the desired future state, and how to close the gap.
2) Recommendations: You'll get a detailed outline of recommendations, and a roadmap for execution and implementation with your team.
3) Implementation: Based on the recommendations and your roadmap, we'll work alongside your team to solve issues specific to your company's needs.
The Details
Location:

In-person is preferred, but all sessions can be held remotely from anywhere in the world.

Duration:

Expect the Assessment and Recommendations to take at least several weeks from start to finish, subject to availability of your team. Expect the Implementation Phase to take at least 60 days, depending on the complexity of the recommendations.

Scheduling:

We can usually schedule the first Assessment Meeting within 14 business days.

Participation:

Critical leaders and decision makers from your team must participate.

Deliverables:

Hours of industry leading advice that follows a written agenda & process, very carefully and concisely stated recommendations for your note taking, and later expansions as necessary. These are spread across several calls and multiple emails.
The value they bring to a project is immeasurable. They're always focused on asking the right question, digging into the core of the problem, and coming up with excellent strategic solutions.

Matt Malament - Director, Global Category Strategy at InterContinental Hotels Group
Ready to Improve?
First: You contact us by phone ‪(+1-404-461-9933)‬ or email (hello@ninelabs.com). We arrange a time to speak briefly about your situation and whether or not this is a good fit for you. Assuming you want to move forward…
Second: We send you acceptance materials. You'll receive an agreement (to sign and return), a list of materials to gather, and a non-disclosure agreement that we have already signed to ensure confidentiality. Once you have formally accepted the engagement, you will receive an invoice. Upon receipt of payment, we will schedule all required meetings and begin the Assessment Phase. There will be a two-week period to allow you to gather the other materials we've requested.
Third: We'll conduct the bulk of the discovery and insight-sharing. This can be covered in as little as 6 weeks, but more typically requires 8-10 weeks, and depends on your schedule and how you learn. You are in control of the pacing. During this time, we will have at a minimum six different meetings and discussions, with adequate time between modules to digest and start making decisions. After each meeting, you'll receive a concise list of next steps and homework. These are generally the areas we cover:
Competitive Benchmarking
Brand & Product Positioning
Value Propositioning
Service Offering Composition
Structuring Team Roles
Future Proofing
Valuation & Financial Modeling
Fourth: We'll stand by during implementation. We will assist you via phone or email over a period of up to three months or three significant phone calls, whichever is first.
You will begin to see positive change very early in the process. In fact, gathering the materials is a learning exercise. Some of the changes can happen quickly, and others may take up to eighteen months. The recommendations are a balance between the eventual positive impact vs. the short term disruption, which we attempt to minimize as much as possible.
Not Ready To Engage?
No hard feelings. In that case you should read Loops, our Amazon best-selling book on product design.
I love working with Nine Labs and J's team because they are great thinkers and they really help you think about things from a different perspective.

Edie Kirkman - Vice President of Product Development, Fiserv